Backyard PROJECTS
In January of 2019, we were invited to participate in a community meeting where we had the honor of presenting the village of Pueblo Viejo with their first rototiller and hand tools. When we made the offer to work shoulder-to-shoulder with those who wanted to build a backyard vegetable garden, we had eight families come forward. Each project included soil preparation, fence installation, seeding, weeding/cultivating, moisture/shade control, harvest, food preparation/preservation, and seed saving.
The average diet of village families consists of beans, rice, and corn. Many have no concept of how to incorporate vegetables into their diet, so this backyard garden project has the potential to increase the nutritional health of many families. As a long-range goal, we are 'sowing a seed' of entreprenuership as we encourage farmers to plan for an increase of their vegetable production as we work toward the development of a village market where they not only can provide nutritious food for their family, but also to other families in the village.
This was the beginning of something BIG! As the excitement began to spread among the village, more families wanted to build gardens for their family. There was also interest from elementary schools to begin vegetable garden projects so they could offer feeding programs to the students. This would enable current feeding programs to not only be extended, but also provide a wider variety of food for the children. CONSIDER SPONSORING A BACKYARD VEGETABLE OR CHICKEN PROJECT with a donation of $200.00!
One of our goals has been to encourage families to get their livestock out of the yard and into a confined area to control the sickness and disease that is prevalent in indigenous communities. This project provides fencing and training in vermiculture (worm-farming), which supplies the needed daily nutrients for the chickens and eliminates the need to purchase feed.
This effort is three-fold in benefit - a healthy source of protein is added to the family diet, increased sanitation and wellness, and the opportunity to develop a small business selling local chickens to provide a viable income.
Rosendo and Tina are the first to begin a backyard chicken project - they are both very industrious and hard-working, so we know that they will be successful in undertaking this new business venture.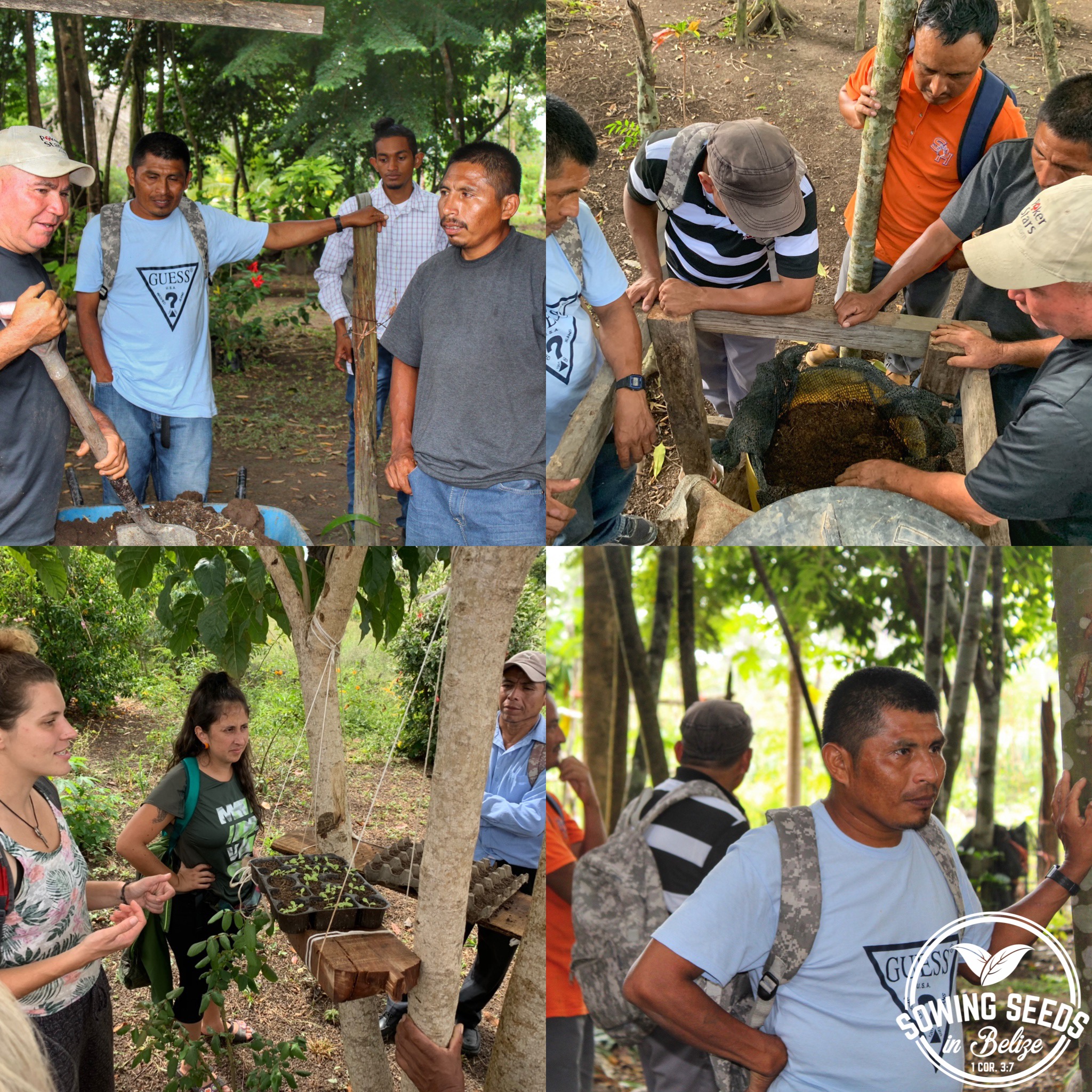 An important element of the sustainable garden project is using vermiculture to compost fruit and vegetable scraps, which provides seed-starting substrate as well as daily food for the chickens. The chickens provide protein, rich manure for composting, and an income stream.
Each component working together from soil-to- seed-to-harvest-to-table-to market provides a sustainable, economical and profitable food and income source.